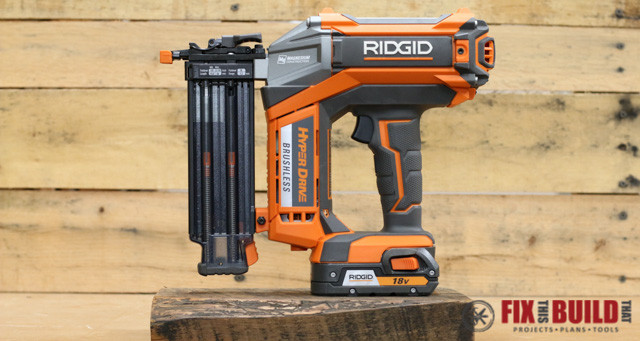 24 HOUR FLASH GIVEAWAY!!!
Win a RIDGID 18v Hyperdrive Cordless Nailer!
December is all about giving and I've teamed up with RIDGID once again to revisit one of the most popular giveaway tools.  The 18 gauge RIDGID 18v Hyper Drive Cordless Nailer was a hit back in September and now you've got another shot at it.  And this time we're doing it FAST!  This 24 hour FLASH Giveaway is a trimmed down verison and it's for all you who are my loyal audience.  No reposting, just getting entries for all the ways you are already supporting me and RIDGID.  A big THANK YOU for an awesome year and a new gift under one lucky winner's tree!
Here is a little info and affiliate links for each of the nailer:
The RIDGID Hyper Drive 18v 18-ga Brushless Brad Nailer is great for attaching light trim like shoe molding, cove molding, quarter round, etc.  It's also good for quick assembly of light duty projects with glue and brad nails.  No clamping needed, just shoot the brad nails in and let it hold the pieces in place while the glue sets up! It shoots nails from 5/8″ up to 2-1/8″ so it's got a large range covered.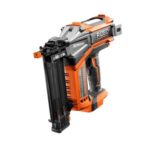 Use the widget below to get your entries.  Mobile users may need to click the "Enter Competition" widget link.  Giveaway ends December 11 at 9pm CST.  Open to US Residents within the 48 contiguous states only.  Good luck!
Scroll down for the Newsletter Signup form for +2 entries!