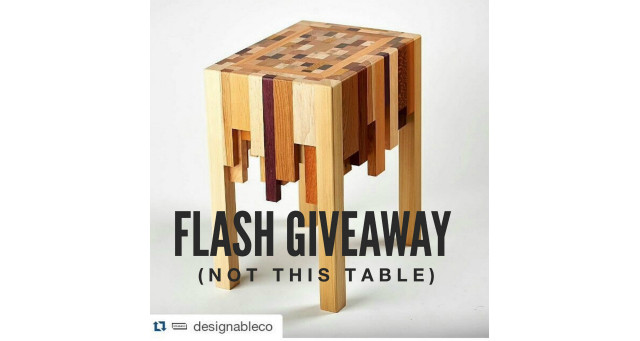 Let's kickoff 2016 with a little giveaway! Remember this table? Andrew from @designableco made this table and I shared it a while back. Well, Andrew reached out and wanted to show his thanks for featuring him and helping grow his page. He offered me a set of the Dewalt 6″ quickly clamp and Hot glue gun combo and also the 6 pack of 6″ Bessey clamps.  I was so moved by his gesture I decided we should make it a giveaway instead of me getting them. This is exactly what I was talking about earlier. Just awesome amazing people on IG.
2 winners. 1st winner gets choice of Dewalt combo or Bessey combo. 2nd winner gets the other one.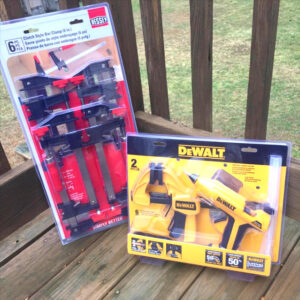 So here it goes. Follow me and @designableco on Instagram and confirm your entries below.  That's it. US only.
And for the record I am NOT asking for people to give me stuff, nor will I likely be doing this again anytime soon if somebody does. I just wanted to show Andrew some IG love for being such a swell dude and get 2 of you some clamps in the process.
#giveback #payforward