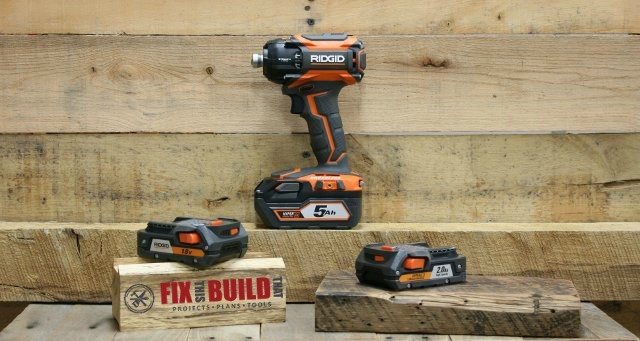 Win a RIDGID Stealth Force 18v Brushless Pulse Driver Kit & 5Ah Battery!
This month we have a brand new tool for the giveaway.  No, I don't mean it's new and unused, I mean you can't even buy this thing yet!  My good friends at RIDGID have come up with something sweet, and it's called the Stealth Force 18V Brushless Pulse Driver.  One lucky winner is going to get this bad boy.  And just so they don't have to charge the battery…for like a month, they are also going to get a 5Ah battery to go along with the pair of 2Ah batteries that come with the kit.  Seriously, you might forget where your charger is by the time it's ready to be used.
The 5Ah battery and the Stealth Force Pulse Driver are just two of the awesome products that RIDGID has been putting out recently.  And of course they (and all the RIDGID cordless tools) are covered by the RIDGID Lifetime Service Agreement.  Go over to the Gifts for Pros page and see what Christmas present ideas they have for you or that special Pro in your life that needs some quality durable RIDGID tools in their life!
Here is a little info and affiliate links for the tools:
The RIDGID Stealth Force Brushless 18V 3-Speed Pulse Driver is as awesome as its name is long.  You are probably saying, "What the heck is a Pulse Driver?".  Well friends, it's basically an Impact Driver without the racket.  Half the noise, up to twice the speed.  Nuff said.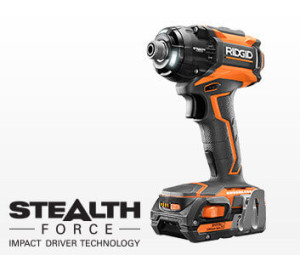 The RIDGID 5Ah 18V High Capacity Lithium-Ion Battery will let you go all day.  It's 6x the run time and 2x the life of standard lithium batteries.  Put this bad boy in your RIDGID 18V tool and forget about recharging anytime soon!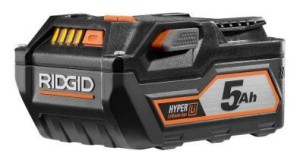 Good luck, and make sure you check out all the other awesome tools that RIDGID has on their Gifts for Pros page.
Use the widget below to get all your entries into the giveaway.  Mobile users will click on the "Enter Competition" widget link to go to a mobile optimized page.  Giveaway ends November 30 at 8pm CST.  Open to US Residents within the 48 contiguous states only.  Good luck!
Scroll down for the Newsletter Signup form for +2 entries!