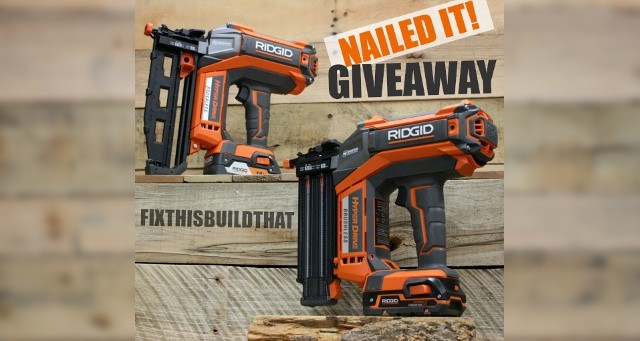 Win a RIDGID 18v Hyper Drive Cordless Nailer!
Are you ready to Nail It!?!  I know you are, and 2 of you lucky readers are going to get to show us how you #nailedit in style and cord-free.  My good friends at RIDGID are sponsoring the September Giveaway.  We are giving not one but 2 winners their choice of either an 18 gauge or 16 gauge RIDGID 18v Hyper Drive Cordless Nailer complete with battery and charger.
Guys, RIDGID hit the nail on the head with these cordless nailers!  Too much cheese??? Yeah, probably so.  But I've had them for about a month now and these puppies are oh so convenient.  Who needs the hassle of getting out the compressor, letting it charge up, plugging in the hoses, putting the oil in the gun….not this guy.  For quick trim jobs I slap on the 18v battery pack, blast in a dozen brad nails and move on.  No hassle, no cords.  It's nice!
Here is a little info and affiliate links for each of these nailers:
The RIDGID Hyper Drive 18v 18-ga Brushless Brad Nailer is great for attaching light trim like shoe molding, cove molding, quarter round, etc.  It's also good for quick assembly of light duty projects with glue and brad nails.  No clamping needed, just shoot the brad nails in and let it hold the pieces in place while the glue sets up! It shoots nails from 5/8″ up to 2-1/8″ so it's got a large range covered.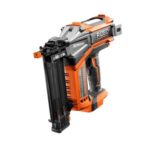 The RIDGID Hyper Drive 18v 16-ga Brushless Straight Nailer is the big brother to the brad nailer.  It's awesome for installing larger structural trim like crown molding, base boards, and door jams.  It shoots nails up to 2-1/2″ and a single battery should last you through a full day's worth of trim nailing.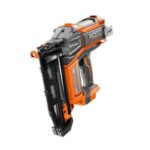 Good luck, and I can't wait to see how you #nailedit in your next projects!
Use the widget below to get all your entries into the giveaway.  Mobile users will click on the "Enter Competition" widget link to go to a mobile optimized page.  Giveaway ends September 30 at 8pm CST.  Open to US Residents within the 48 contiguous states only.  Good luck!
Scroll down for the Newsletter Signup form for +2 entries!