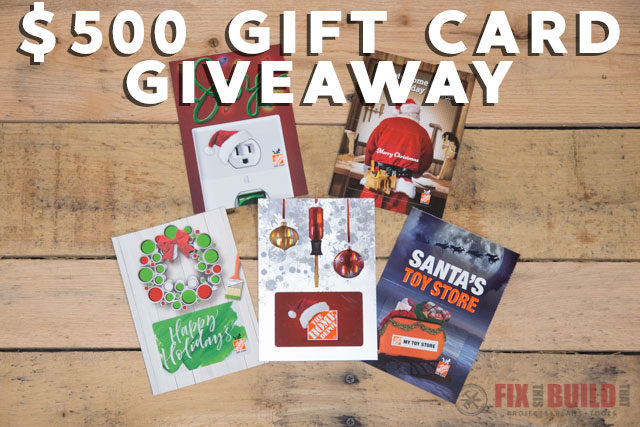 It's the holiday season and after doing some work with Home Depot to promote their gift cards I wanted to host a giveaway for a card they gifted me.  One lucky winner is going to get a $500 gift card to Home Depot as a nice Christmas present!
Just follow the rules below and get in your entries for your chance to win.  And be sure to share it with your friends! Use the widget below to get all your entries into the giveaway.  Giveaway ends December 24, 2018 at 1:00pm CST.  Open to US residents only.  See giveaway widget for rules and conditions.  Good luck!
You must log in using e-mail, Facebook, Instagram, Soundcloud, or twitter below to enter.  Scroll down until you see "Log in using…" and the icons to log in.
Home Depot provided me with the gift card for personal use and is not a sponsor or host of the giveaway.