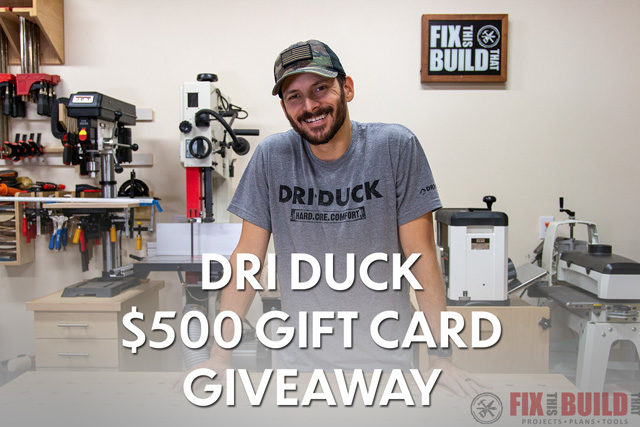 Hey, guys!  It's getting cold outside and the holidays are coming.  Which means lots of coats and jackets to stay warm and even more jackets to hang up when friends and family come over.  Today I'm going to show you how to make a simple coat rack to hold some of those coats and give you a chance to win $500 worth of gear from Dri Duck!
I've partnered with Dri Duck to make an easy project that you can recreate on your own in just an hour or so.  In my house we had this horrible maple and chrome coat rack and it just looked bad.  So when I got my new Dri Duck gear it only made sense to give it a nicer place to stay!  Check out the video below to see how I made this simple walnut coat rack.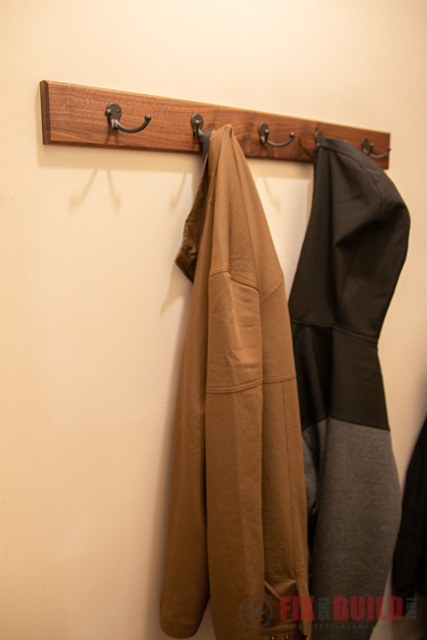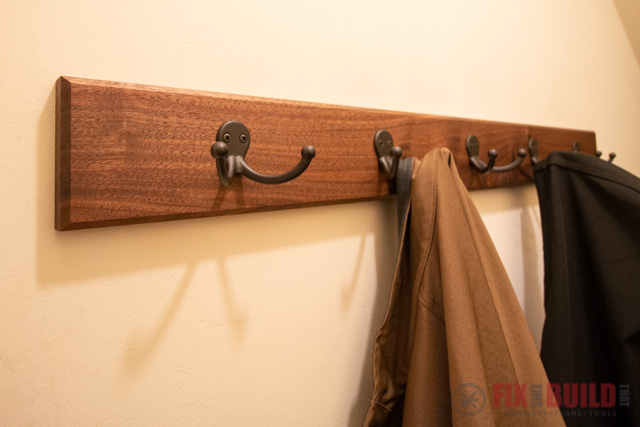 I've been using Dri Duck coat since last winter when I got my first coat from them.  They really are top notch quality and some of the newer styles are pretty slick.  When you enter the giveaway head over to my personalized Dri Duck page for some of my favorite picks.
And no matter if you win or not, everyone can get 15% off their total order over at Dri Duck using code FIXTHIS15 at check out!  So if it's time for some new outdoor gear go give em a look and see what you like.
To enter the giveaway, just follow the rules below and get in your entries for your chance to win.  And be sure to share it with your friends! Use the widget below to get all your entries into the giveaway.  Giveaway ends November 24, 2019 at 8:00pm CST.  Open to US residents only.  See giveaway widget for rules and conditions.  Good luck!
You must log in using e-mail, Facebook, Instagram, or twitter below to enter.  Scroll down until you see "Log in using…" and the icons to log in.