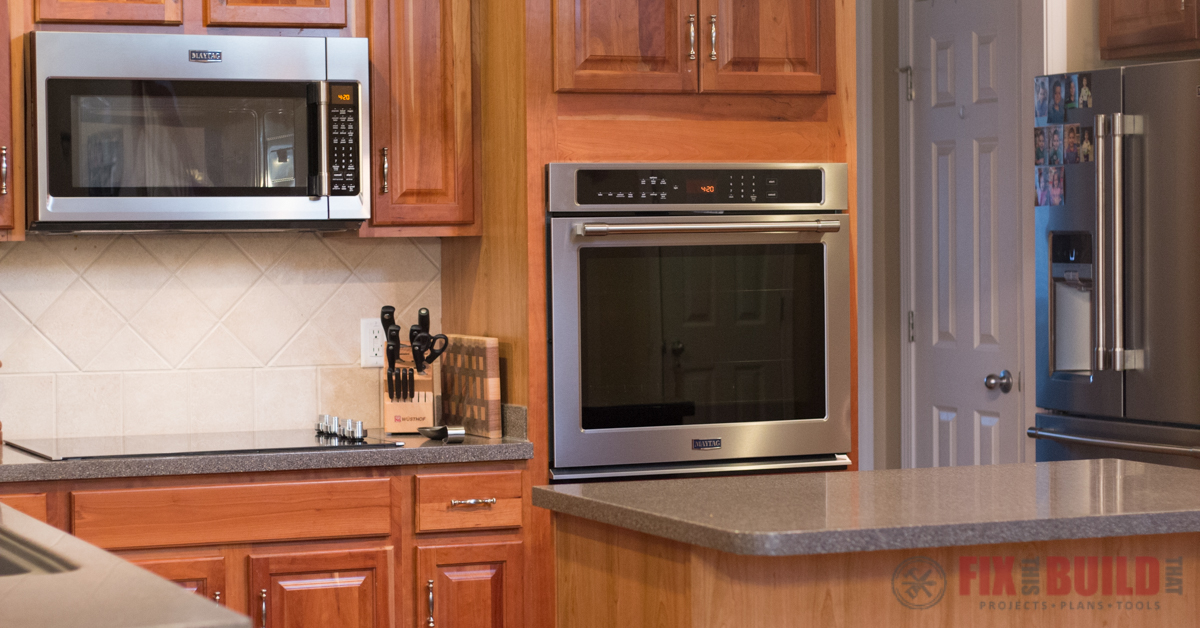 Hey, guys! Today I'm excited to tell you about a new series I have coming up. I've partnered with Maytag® to make our laundry room and kitchen look and function so much better than before.  Today I'm going to give you a quick walk through of the spaces I'll be working on and show you the huge difference that's already been made by the addition of the new appliances (for a sneak peek, see above!).
*UPDATE* Posts are now live:
[vc_separator]
I've been wanting to do something new with our laundry room for a long time now.  It's pretty stark right now and I'm going to change that with some cool wall treatments and a pop of color.  The laundry room is very narrow and that huge bare wall just needs something so it's not so…blah.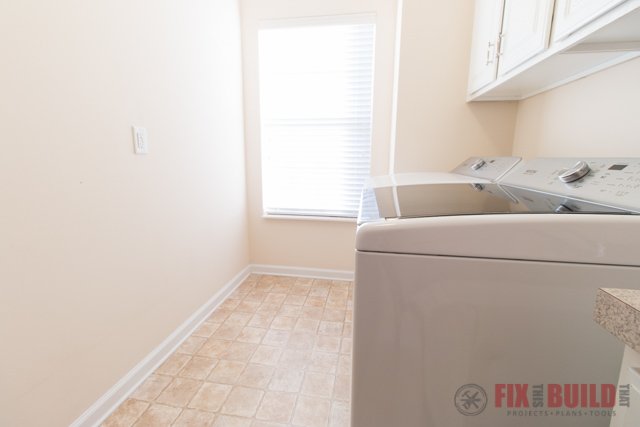 As you can see there isn't space to do much except load and change the laundry.  We sometimes have a drying rack tucked over by the window and normally there are baskets strewn throughout the room that we have to step over.  So I'll also be adding some storage options to make it a little more efficient and help us do our laundry a little more easily.
That said, just getting the new washer and dryer set has already changed the game for us!  The top load washer we got has a PowerWash® cycle that uses extra cleaning action to get through all the dirt the kids grind into their clothes…not to mention, this thing can hold so much too.  Its 4.7 cubic feet which is about 50% larger than our old washer and the biggest capacity available for top load washers with an agitator.  When you have a house of five, more space means less time switching laundry.  And I love that since I'm doing a lot more laundry now that I'm working full time from the house and my wife is back at work.
Alright, now let's bounce down to the kitchen.  We've been in our house for four years, but the house was built in 2009.  So, it's still a pretty new house, but we inherited the kitchen appliances that were already there.  We never loved the black appliance look as it seemed to darken the kitchen vs make it pop.  But after adding the new appliances (shown below) it looks amazing!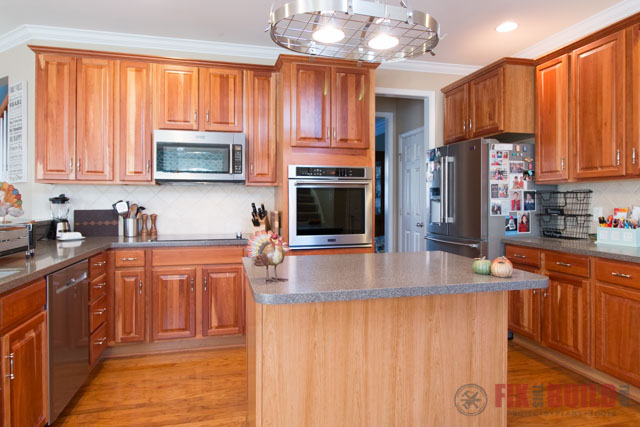 We have a built in wall oven and microwave and they're really what your eye is drawn to most in the kitchen.  We went with the fingerprint resistant stainless steel finish on the appliances we got and it totally changed the look of the kitchen.  This finish is way better than the regular stainless steel stuff we had in our old house.  You can literally wipe fingerprints off with a paper towel and some water vs. needing a special cleaner.  And with three kids the fingerprints are inevitable, so this has been an awesome feature.
We love the new look of the appliances and all the awesome features and so do the kids.  Our kids do a lot of daily reading for school and they always want to keep track of when they've put in enough time.   So while we love the convection mode of our new microwave to help us brown, bake and crisp in it, the kids love the timer and the orange numbers to let them know when they can go play.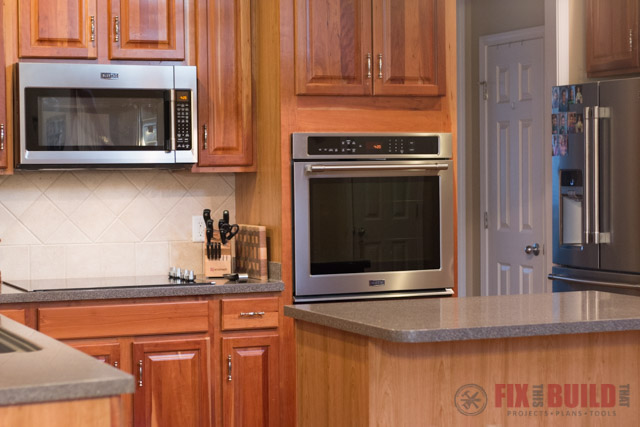 The only problem is the two little ones can't reach the buttons and so they end up climbing up on the on the counter or standing on each other's backs (yes, I've seen that one) to reach up.  So to keep them safe and off the counters I'm going to be making a kitchen helper/stool.  It'll also be great to help them access the top of the refrigerator and the shelves of the upper cabinets.
I'll be doing these projects over the first few months of the year, but if you want to take a look at the Maytag® appliance now you can check them out over at:
I'm looking forward to these projects next year and it's going to be a great step into the Home DIY projects I'm trying to do more of.  If you want to check out some of my current projects you can head over to my Projects page.
Maytag® provided me with product and/or monetary compensation as a sponsor of this build.  All opinions are my own and are not filtered by the sponsor.