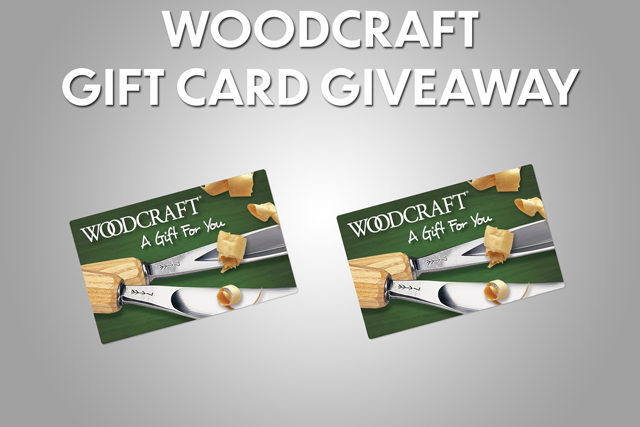 I'm happy to announce that this year I'll be working with Woodcraft as a sponsor of the channel!  And to kickoff our partnership they have graciously offer up two $100 gift cards for a giveaway.  It's going to be a fun year with them on board and I'll be getting into some new tools and techniques using their product.  If you're not familiar with them they carry an amazing assortment of woodworking tools, accessories and supplies.  You can go check out their whole product line here: Woodcraft
To enter the giveaway, just follow the rules below and get in your entries for your chance to win.  And be sure to share it with your friends! Use the widget below to get all your entries into the giveaway.  Giveaway ends March 6, 2019 at 8:00pm CST.  Open to US residents only.  See giveaway widget for rules and conditions.  Good luck!
You must log in using e-mail, Facebook, Instagram, Soundcloud, or twitter below to enter.  Scroll down until you see "Log in using…" and the icons to log in.