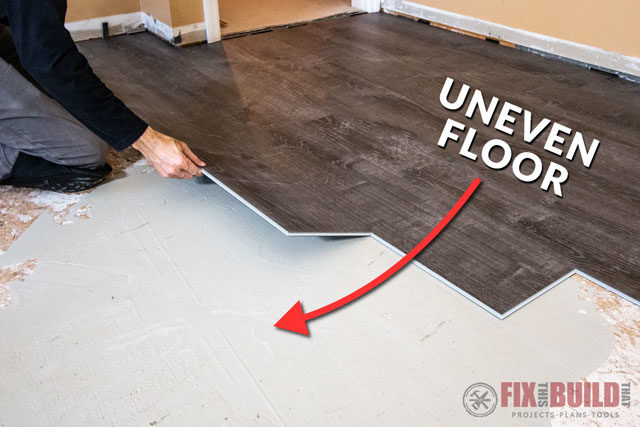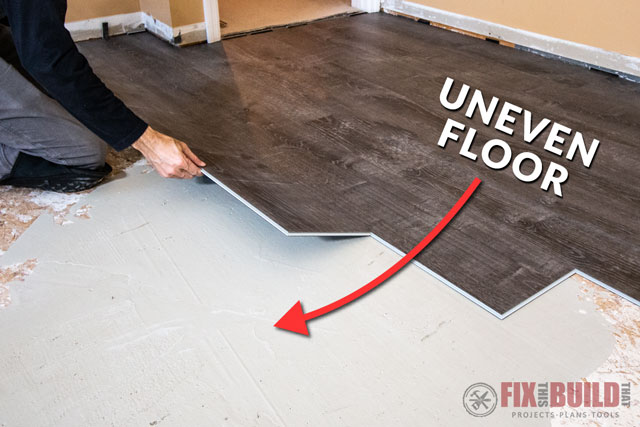 Installing vinyl plank flooring for the first time?  I've been there and it was a bit overwhelming honestly.  You have to figure out the layout, know the best way to cut around obstacles, and if you're walls or floor aren't level then forget it.  There are plenty of issues that can set your vinyl flooring install back.  But today I'll show you 10 Beginner Mistakes and how you can avoid them!
Check out the video below and see a few of the tools and supplies I used to make installing vinyl plank flooring a lot easier!
Affiliate links are used on this page.  See my disclosure page for info on affiliate programs.
10 Beginner Mistakes Installing Vinyl Plank Flooring
Fasteners Sticking Up on Floor
Leaving Baseboards On (If you hate quarter round)
Not Leveling the Floor
Not Undercutting Door Jambs and Trim
Ending Rows with Small Boards
Thinking You Need Fancy Tools
Not Planning for Bump Outs
Laying Similar Planks Next to Each Other
Putting Cuts on End of Boards
Not Following Manufacturer Recommendations
Watch the video above to see examples of all these mistakes and how to avoid them.  If you want to see another project installing vinyl plank flooring you can see my Laundry Room Makeover where we installed vinyl flooring there.