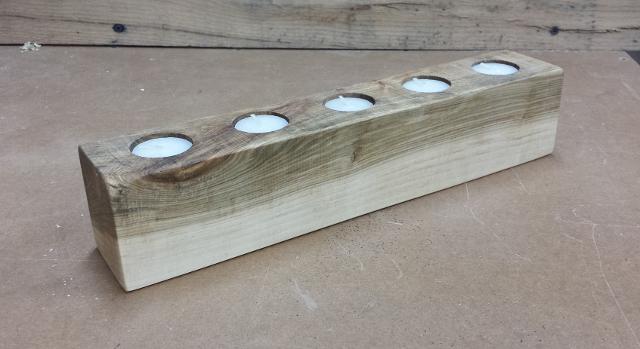 This Rustic Candle Holder was made out of pallet wood that I rescued from a steel company.  You'd be amazed at what you find out in front of these industrial places.  The pallets that I picked up were made of 2 4×4's and 2 2×4's making a very rudimentary square.  I just pried them apart and cut out the nails and I was in business!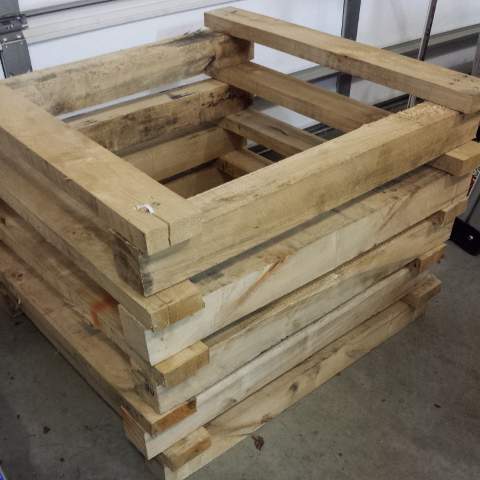 After prying them apart I crosscut one of the sections in half to make two 14.5″ long pieces.  I actually didn't end up doing it on the tablesaw as shown here, I cut them on the miter saw.  I didn't feel comfortable with the blade up that high, but it still makes for a good pic.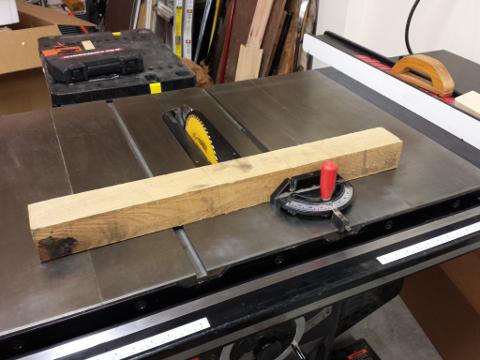 I ran a few light passes over the jointer to clean up the bottom side a little and that's when the grain really started showing through.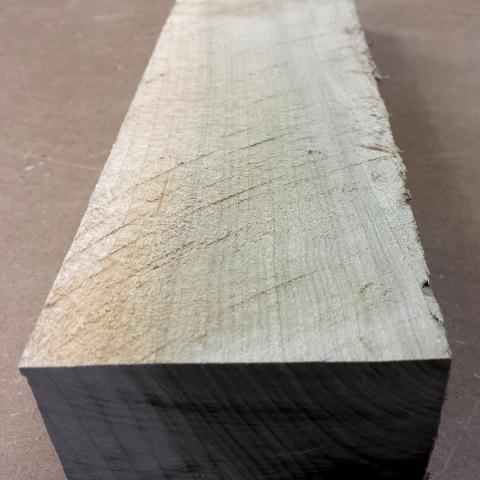 I wanted 5 tealights so I put one in the middle and then spaced the others 2-3/4″ apart from there.  That made for a nicely spaced piece.  I hogged out the holes with a 1-1/2″ forstner bit on the drill press.  You could also do this with a powerful hand drill.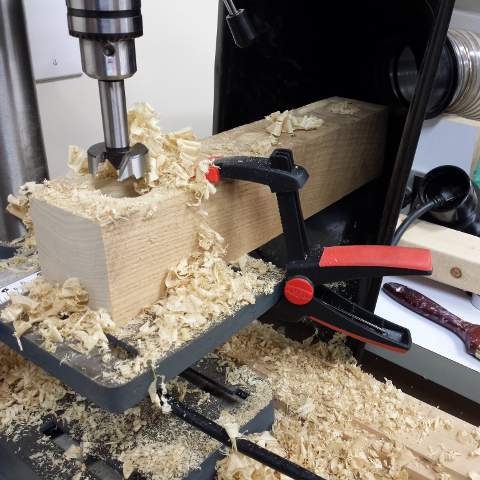 I sanded the whole piece with 80 grit then 150 grit and finally 220 grit before applying some boiled linseed oil finish (BLO if you're fancy).  The grain on the maple really popped out.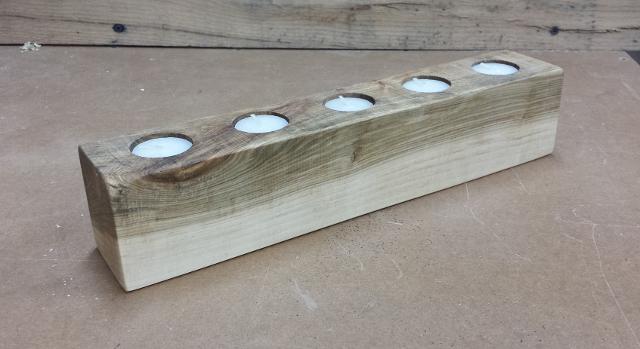 The above picture was a maple beam, but there were also some oak beams in the mix.  I used one of the oak beams and it gave a totally different look.  I also oiled this one with BLO to get the deep rich color. You can really use any wood you want, but I prefer hardwoods for their durability and beauty.
This Rustic Candle Holder is an easy project you can make in a snap!