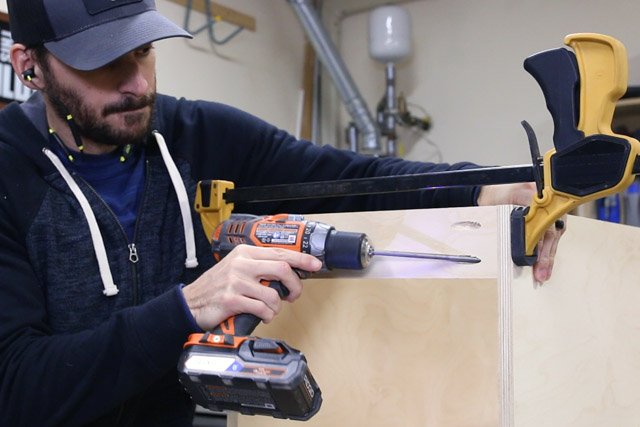 Are you new to woodworking and unsure which tools to buy?  I'm going to go over the 9 Must Have Woodworking Tools for Beginners which is kicking off my Woodworking 101 Series.  I'll show you what you need to get started and I'll explain how those tools will help you get building as a new woodworker.
Want to start woodworking but don't know which tools to buy? This is for you!
Once you have these essential woodworking tools for beginners, you can tackle a ton of different beginner woodworking projects.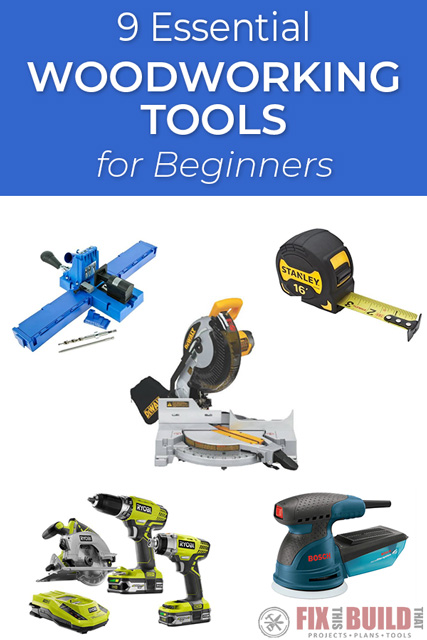 Affiliate links are used on this page.  See my disclosure page for info on affiliate programs.
[vc_separator]
9 Must Have Woodworking Tools For Beginners
Tape Measure
3pc Cordless Tool Kit (Drills and Circular Saw)
Pocket Hole Jig
Random Orbital Sander
Carpenters Square
Jigsaw
Squeeze Clamps
Bar or Pipe Clamps
Miter Saw
It's really nice to have a quality tape measure since you'll use it all the time.  There's nothing more annoying than an old flimsy tape measure that flops over whenever you try to use it.  My favorite size for a tape measure is 16 feet.  I find a 25 foot tape measure to be too long and heavy.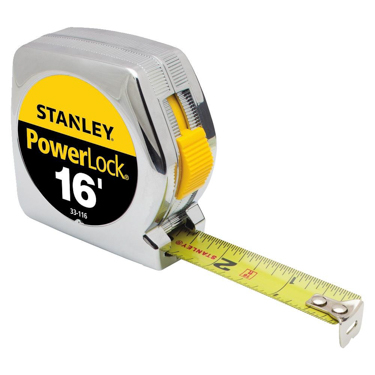 This first option has a slimmer design that fits easily in a pocket but is still sturdy enough for regular use.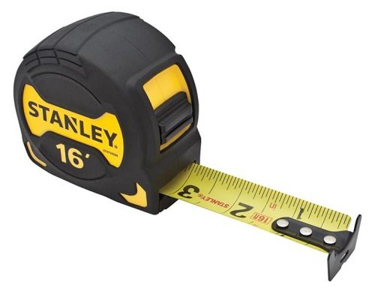 The second option is a little more beefy.  This design will have a wider and more durable blade on the tape which means it won't bend quite as easily.  It really comes down to personal preference though, they'll both work great.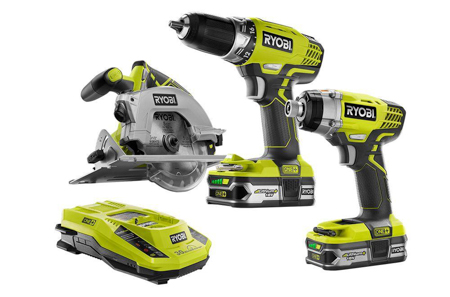 If you're building or doing DIY projects you will need a drill or two, period.  You'll use drills in most projects and a circular saw is a must have as well.  A 3pc Cordless Tool Kit is a great way to buy these tools in a bundle. If you don't have a table saw, you'll need a circular saw to be able to break down sheets of plywood and rip down wood. I also recommend getting a Kreg Accu-Cut to use with your circular saw.  It makes your circular saw act more like a track saw.  That means you'll have better ability to make straight cuts when using your circular saw.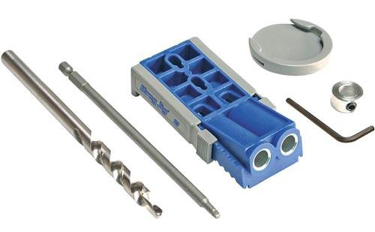 Joining wood together is the crux of woodworking.  There are many ways to join wood but the most approachable and easiest to learn is using pocket holes.  And like most things these jigs come in different levels.  The Kreg R3 is the one I recommend for beginners.  It's easy on the pocket book and makes joining wood for drawers, cabinets, tables, and pretty much everything else easier.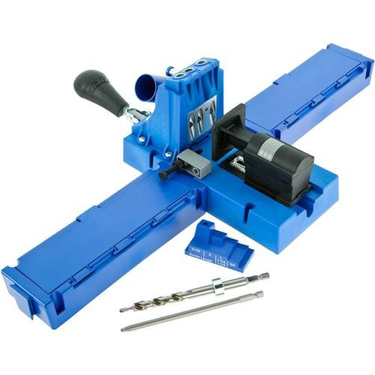 The Kreg K5 is like the bigger stronger brother of the R3.  It has a built in auto-adjusting clamp and makes knocking out a bunch of pocket holes a lot faster…and it comes with the price tag to match.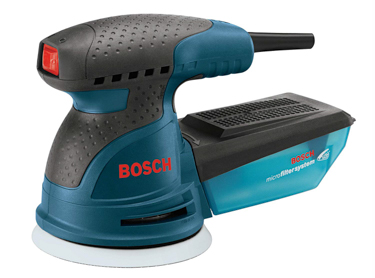 If you've ever sanded a project by hand, you'll know why you need a random orbital sander!  It makes the sanding process so much faster and easier.  This is a tool you'll use in pretty much every project you make.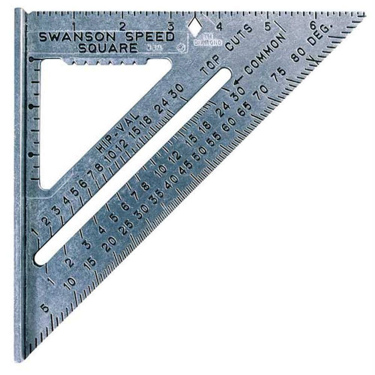 A carpenter's square is a great tool to use to quickly reference 90 degrees. I also use it as a guide to mark layout lines when cutting lumbar-like wood to length with a circular saw.  It's a handy, inexpensive tool to have in your shop.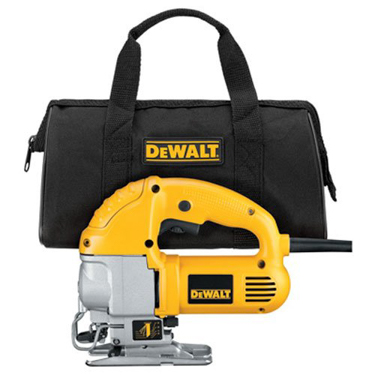 If you plan to make any curves or circles in your work, you'll want to add a jigsaw to your woodworking toolkit.  A jigsaw makes short work of cutting curves and can also be handy for breaking down material.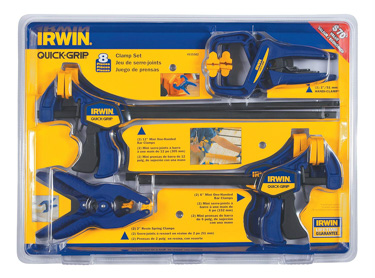 There's a saying in woodworking that you can never have too many clamps.  Let me tell you, that's true! My smaller go-to clamps are 12″ squeeze clamps. They're fairly inexpensive and really useful for smaller builds.  You'll accumulate more and more clamps over time, and these are great ones to start with.
I use bar or pipe clamps when I'm gluing and joining larger wood that requires more capacity and more clamping force.  This could be a table top, or any other large surface over about 24″. I prefer bar clamps over pipe clamps, but pipe clamps are less expensive.  Just know that the pipe clamps for sale are just the jaws and don't come with the pipe.  You'll need a section of pipe (available at the home center) to mount the jaws on.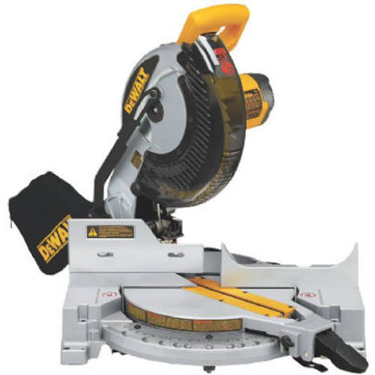 A miter saw is the most expensive tool on this list… but it's worth it.  You can usually find a 10″ non-sliding miter saw for a little more than 200 bucks. But if you can't swing that investment just yet, you can get a miter box and saw to get you started.
You'll use a miter saw to quickly and accurately make 90 degree and 45 degree cuts on a variety of lumber.  A miter saw makes more accurate cuts and is quicker to use compared to a circular saw.  I use my miter saw in nearly every project I make, it's a valuable tool to have in your shop!
That's my list of essential woodworking tools for beginners.  Once you have your tools you'll be able to get to the really fun part, making things!  Check out some of my beginner woodworking projects to find easy projects with full plans.
If you can't wait to get started, you can make my 3 Easy DIY Kitchen Organization Projects today.  All you need is a drill, a few basic tools and a miter box (which you can get for under 30 bucks).  Check out the full video tutorial for these projects below.