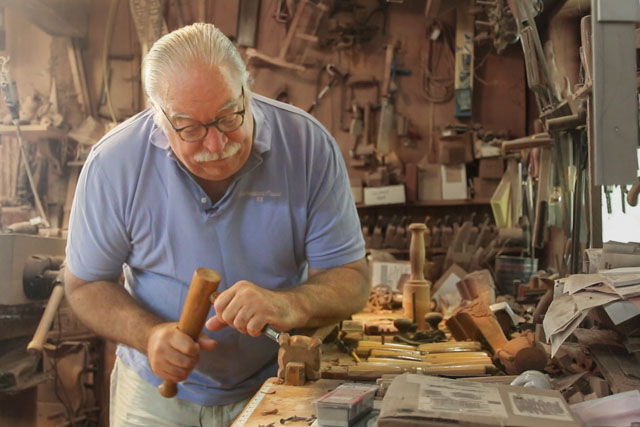 I had the opportunity to spend a day with woodworking master craftsman, Alf Sharp, and to hear his story and journey to becoming a woodworker making fine furniture. In this three part series we'll talk about Alf's history, his views and knowledge on woodworking skills, and the ongoing maker movement.
In this first segment Alf talks about his journey to finding his passion in life and becoming a woodworker after many years of finding his way.  I want to thank Powermatic Woodworking for supporting these videos and connecting me with Alf to make them possible.
[vc_separator]
[vc_separator]
Alf has his shop next to his house in a small town called Woodbury, TN.  It's only an hour away from my house so I made the short trip there to interview him for the day.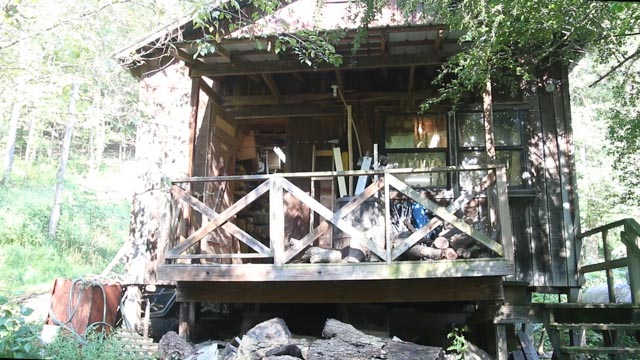 Immediately as I walked in his shop it took me back to my granddad's shop.  The look, the smell, it was almost overwhelming actually and choked me up a bit.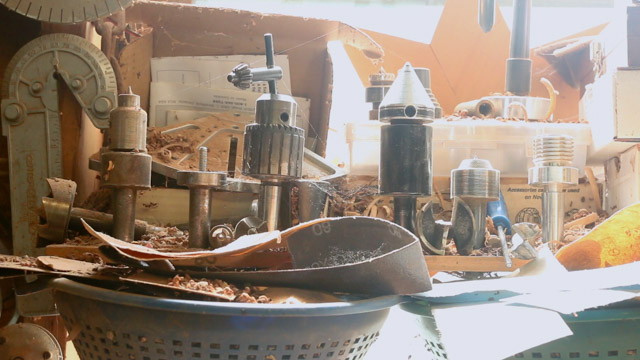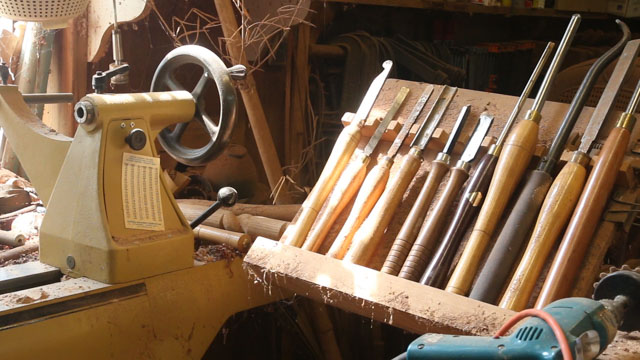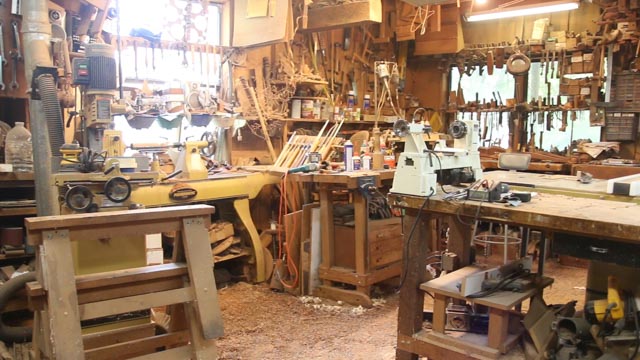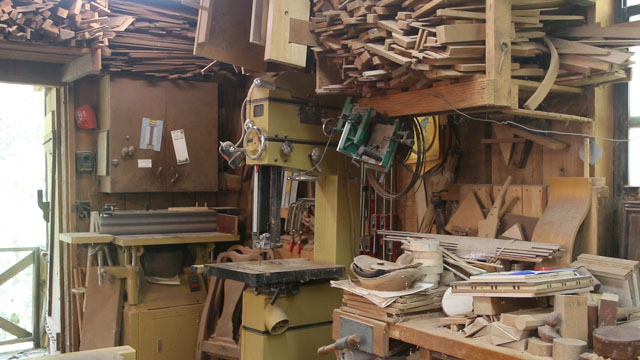 Alf has been building woodworking projects for the last 30 years and has concentrated on museum-quality, one-of-a-kind furniture, primarily in the 18th century American style.
Before we started the interview I got some footage of Alf shaping a ball and claw foot that he was making for a Newport Tea Table.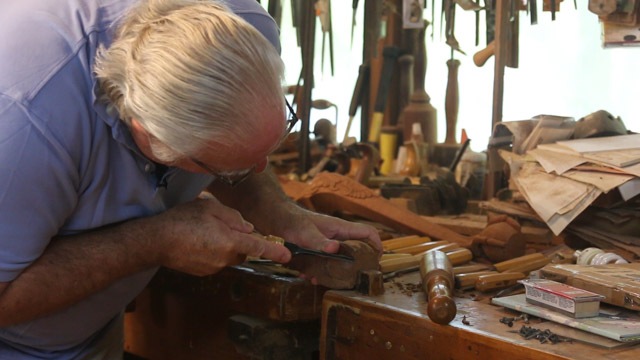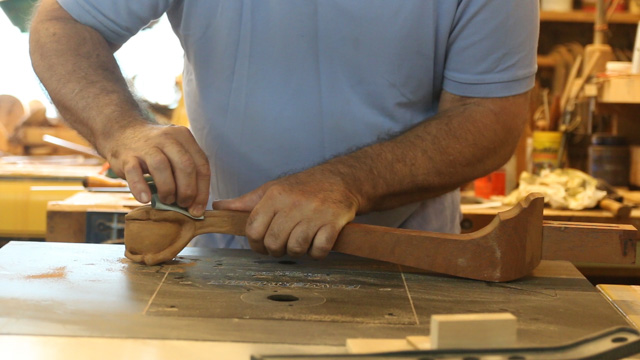 It was amazing to watch him work and the details he so easily made in these legs.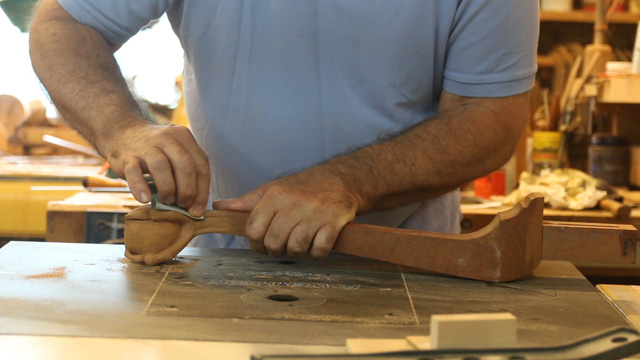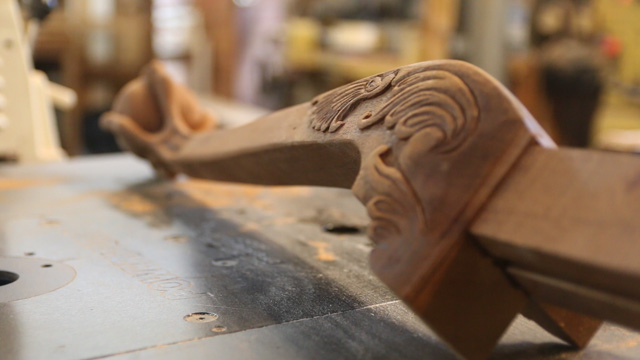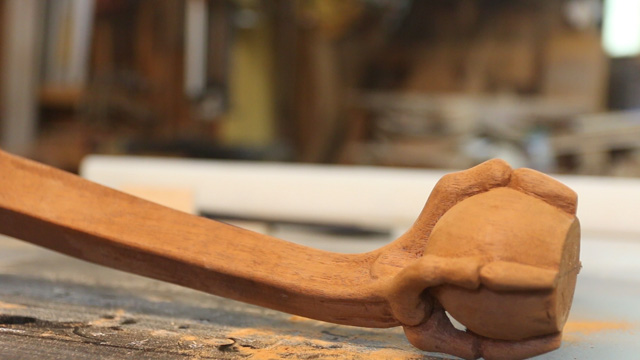 He also traced a pattern and was doing some work on the bandsaw.  He cut to the line on every curve and made it look like he could do this in his sleep.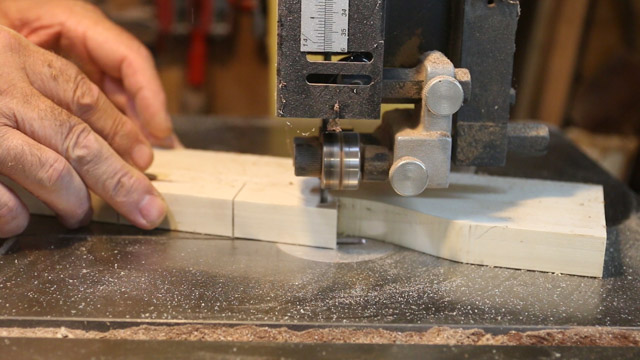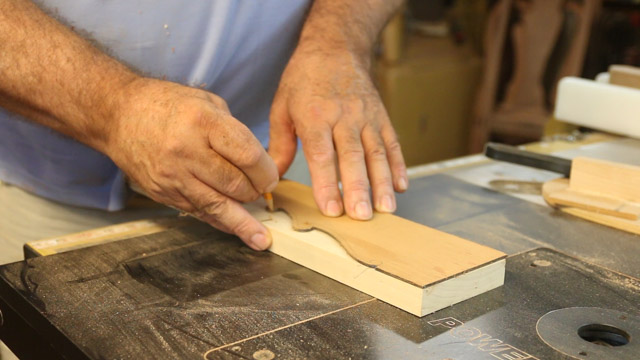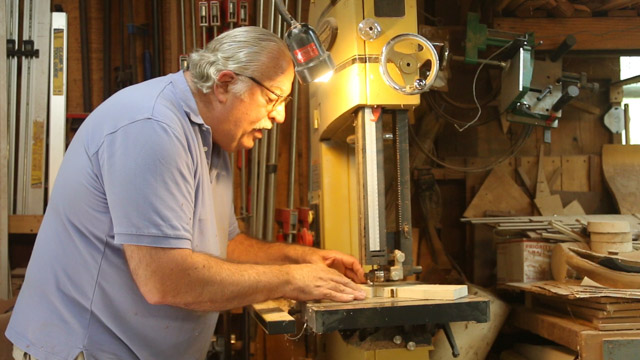 I had a chance to see a few pieces of Alf's work in his house and this accent table was by the far the most compelling.  It is an original piece with amazing inlay and marquetry work that Alf designed and built.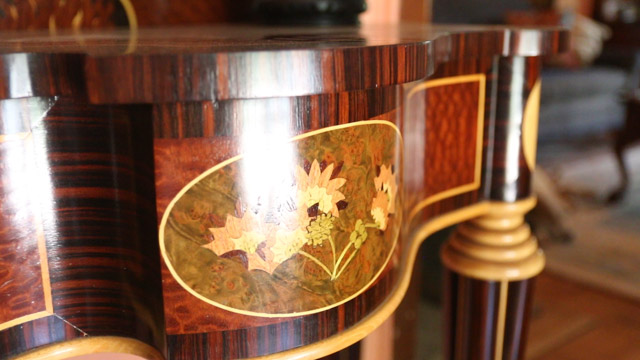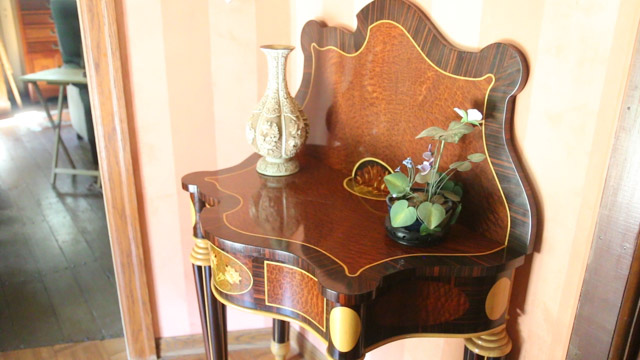 Alf is a master of high and low relief carving, inlay, marquetry, and French polishing. If you want to see more of Alf's work you can find it at www.alfredsharp.com/gallery/.
I look forward to bringing you the next two parts of my series with Alf.  Hope you enjoyed it!
Powermatic provided me with product and/or monetary compensation as a sponsor of this build.  All opinions are my own and are not filtered by the sponsor.